Why Herbs America's Mountain Grown Maca Magic?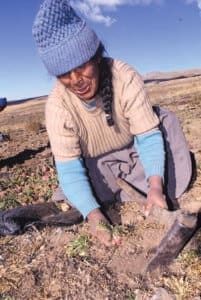 What started as research in 1994 has become the industry standard. Today, our flagship product line, Maca Magic, has become one of the most reputable brands and is sold in stores across the United States and throughout the world. From planting the seeds to the packaging of the products we oversee every step in the pre-cultivation and after harvest of superior quality Maca Root. Our products are consistently effective and our clients are the largest natural product distributors and the most demanding chain-stores and independents in the USA, Europe and abroad. Our products are processed under strict FDA, USDA Pharmaceutical Grade and Organic certifications. Assuring our customer of the freshest and most bio-active product in the industry is our promise.
Organic maca from the magic valley?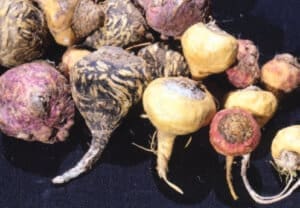 Our Maca is organically grown on our own plantation at the genetic origin of true Lepidium peruvianum, Peru's Magic Valley, located on the Junin plateau at 14,000 feet elevation, high in the Andes mountains. There, mineralized soil and pure water have combined to build a sustainable cache of real magic charms; charging the soil of the valley below with perfect moisture, excellent tilth and important health giving trace minerals. Watered only by natural rain, snow and glacial melt, the remote location, high elevation and hostile weather have allowed it to remain largely undeveloped and unpolluted.
Herbs America supports traditional agrarian families and promotes sustainable agricultural practices. We are committed to the quality of our product line even after it leaves the farm. Our goal is to produce pure foods that change people's lives and support farmers who work in harmony with the environment. We are concerned about our health and the health of the land. We are motivated by a belief that the land and our relationship to it empowers our cultivated products and ultimately makes them better.
Who is Herbs America?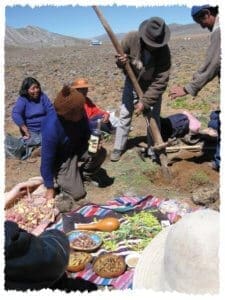 Over the last 20 years Herbs America's founders have used USDA agriculture and agro-forestry permits to develop more than 400 rare fruits and new super foods for introduction into the farming sector and natural foods market.
To accomplish this Herb's America works directly with botanists, tribal leaders, universities and laboratories to cultivate and research traditional medicines which are found to be beneficial for both humans and the land.
Our goal is to bring equitability to small farmers and to support indigenous populations in a joint effort to preserve the environment and agrarian economies.
We believe that traditional wisdom and modern science can combine important resources for a long term vision of biological health. We are adamant in our support of indigenous land rights and sustainable agriculture.
A large portion of our company's annual budget is designated to help protect natural heritage through conservation projects.