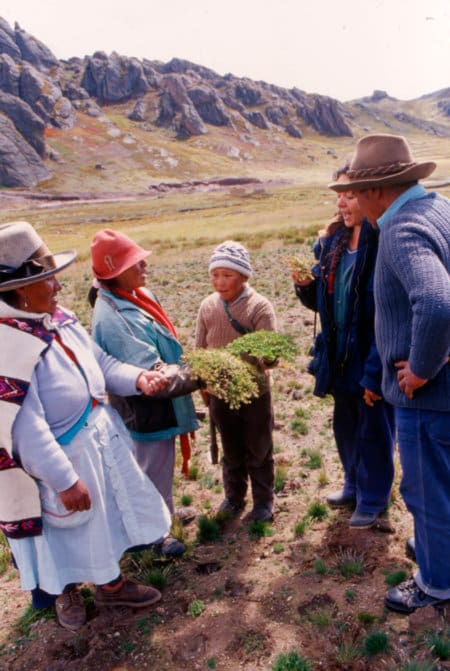 Purity ~ Herbs America grows Maca root without chemicals at 14,000 feet elevation in the mineral rich highlands of Peru's Altiplano. Our fields are naturally irrigated by glacial ice-melt and rainfall generated over the Amazon basin. The result is 100% pure Maca root the way nature intended.
Quality ~ Because our Maca root is grown in its natural setting, the potency, flavor and freshness are incomparable.
Philosophy~ Herbs America is motivated by a belief that it is the land, and our relationship to it, that empowers our cultivated products and makes them better. We are committed to free trade and support traditional agrarian families in Peru to promote sustainable agricultural practices with a portion of each sale. In continuing our high standards, we oversee the entire process from the planting of the seeds to the packing of each product.