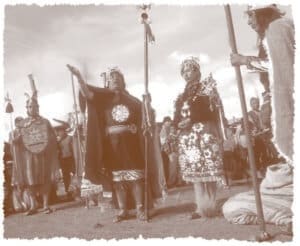 When the Spanish sailed to Peru in 1533, they soon learned of the virtues of Maca Root and mentioned it in almost every chronicle of the time. From the Highland of Peru flowed copious quantities of the precious root. The Spanish fed it to their horses and livestock, and shipped tons of it back to the kings of Spain as a payment of tax. The first Spanish baby born in the Highland did not come until a full 50 years after Pizarro's arrival, and it is speculated that conception was achieved with the aid of the botanical species Lepidium peruvianum, commonly known as Maca.
While Maca Root thrived in the most rugged terrain above 12,000 feet, political uprisings and a change in the popular diet pushed Maca plants close to extinction by the late 1970's. Careful seed harvesting and the resourcefulness of dedicated native people have protected it from extinction.
Families in the vicinity of Lake Junin (Condor, Maqque, Vicuna and more), and generations before are owed an insurmountable debt for their dedication to the preservation of this astounding, health-giving crop. Today, there is a huge upswing in Maca farming in the highlands of Peru, with more than 10,000 acres plated annually. Maca Root is now eaten up to 3 times a day by Peruvians, from professional athletes to the elderly.
Maca Root Farms in Peru
In Peru, our goals are simple: to produce pure foods that change peoples lives and to support farmers who work in harmony with the environment.
In Peru, we cultivate our own Maca root without chemicals at 14,000 feet elevation in the mineral-rich highlands of Peru's Altiplano! Our fields are naturally irrigated by glacial ice-melt and rainfall born in the thunderclouds of the Amazon basin. The result is 100% Maca root; incomparable in potency, freshness and flavor!
Organic Raw Maca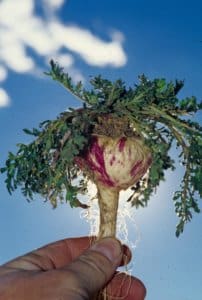 Grown high in the Andes Mountains of Peru, Maca (Lepidium meyenii) has been used by the Inca and Peruvian cultures for more than 1,500 years. For maximum health benefits, our Organic Maca powder is a blend of a multitude of Maca root colors found naturally in each harvest. It is grown without chemicals or herbicides.
Maca root was domesticated during the pre-Inca around 3800 B.C, with primitive cultivars of Maca being found in archaeological sites dating back to 1600 B.C. It continued to be cultivated by the Inca centuries ago as a valuable nutritious dietary staple and adaptogen.
For the indigenous peoples of the Andes today, Maca Root is still a valuable commodity. It is also an important staple in the diets of the indigenous peoples because it has one of the highest nutritional values of any food crop grown in the region.