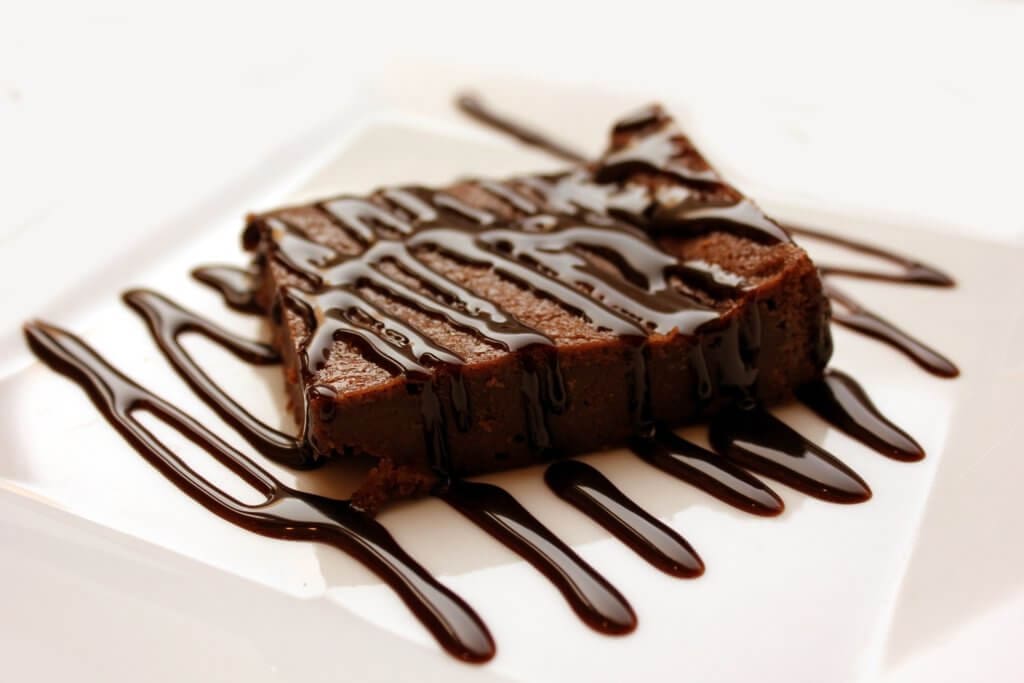 Yield: 16 2-inch squares
Ingredients
All-purpose flour | 1 cup
Cacao powder | 1/2 cup
Salt | 1/4 Tsp
Maca Magic | 4 Tbsp
Chopped Dark Chocolate | 2 oz
Agave | 1/2 cup
Coconut Oil | 2 Tbsp
1% milk | 1/3 cup
Egg yolk | 2 large
Egg | 1
Vanilla extract | 1 Tsp
Applesauce | 1/2 cup
Directions
Preheat oven to 350 degrees F.
Combine flour, cacao, salt, and Maca in a large bowl. Stir with a whisk.
In a microwave-safe bowl, microwave the chocolate on high heat for 30 seconds, stirring at the 15-second mark. Add the agave and coconut oil, stir, and heat for an additional 15 seconds, or until the mixture is smooth. Set aside to cool slightly.
Once the chocolate mixture has cooled, add the milk, vanilla, egg yolks, egg, and applesauce. Stir with a whisk to combine.
Add the chocolate mixture to the flour mixture, stirring until just combined. Pour the batter into a greased 8-inch square baking dish.
Bake on the middle rack for 20 minutes or until a wooden toothpick inserted in the center comes out clean.