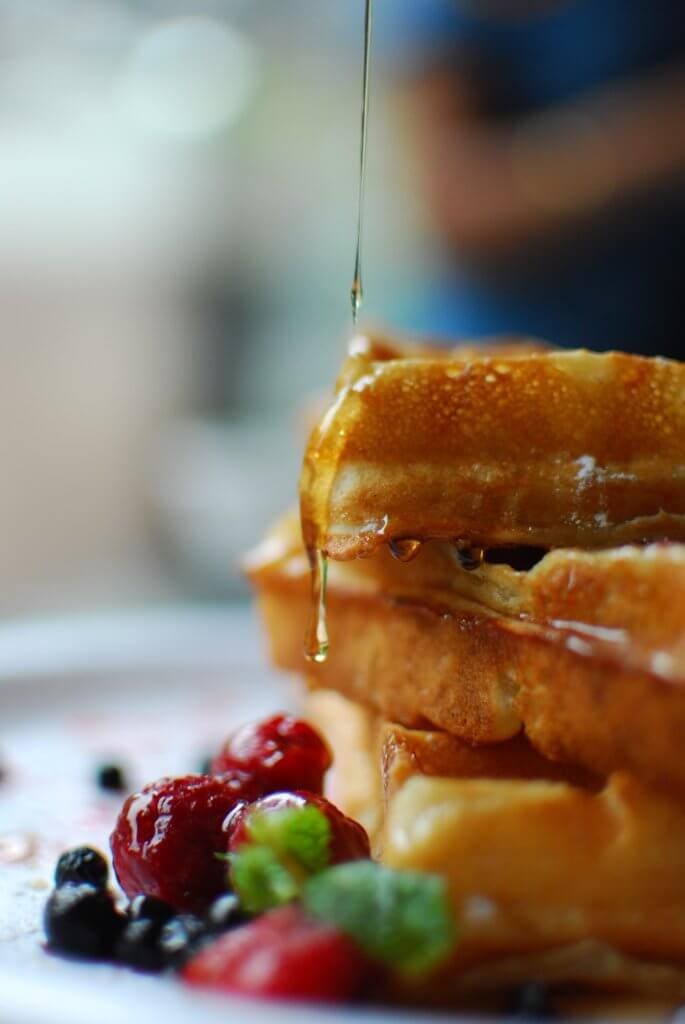 Yield: 2
Prep time: 15 minutes
Total time: 25 minutes
Ingredients
All-purpose flour | 1 cup
Baking Powder | 2 tsp
Maca Magic Powder | 2 Tbsp
Salt | One small dash
Eggs | 1
Milk | 3/4 cup
Yacon Syrup | 2 Tbsp
Vanilla Extract | 1 tsp
Coarsely chopped Walnuts | 3 Tbsp
Directions
In a large bowl, sift together the flour, baking powder, Maca Magic, and
salt
In a medium bowl combine milk, egg, Yacon, and vanilla
Make a small well in the middle of the dry ingredients and add the liquid mixture into it. Gently combine all the ingredients until batter is smooth.
Pour batter into a preheated waffle maker and cook until golden brown.
Serve with chopped walnuts. Enjoy!