Outreach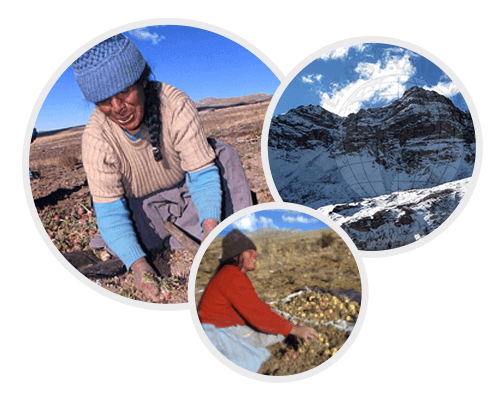 Herb's America, Inc. works directly with botanists, tribal leaders, universities and laboratories to cultivate and research traditional medicines which are found to be beneficial for both humans and the land. Our mission is to bring equability to small farmers and to support indigenous populations in a joint effort to preserve the environment and agrarian economies. We believe that traditional wisdom and modern science can combine important resources for a long-term vision of biological health. We are adamant in our support of indigenous land rights and sustainable agriculture.
Over the years, we have come to understand that good nutrition is often the defining factor between healthy, happy cultures and over-stressed or impoverished communities. We have also discovered that much of the devastation to the earth forest is a result of non-sustainable farming operations. We hope to alleviate this by embracing permaculture and a sustainable harvest practices wherever we work. We believe that a nutrient-rich food supply can contribute to emotional and spiritual aspects such as tranquility, contemplation and compassion for others. Chemical imbalances in the body govern the attitudes and mood. Good health, endurance and cheer are bounties immeasurable by monetary means, and can contribute to peace on the planet.
Our Mission
At Herbs America, Inc. we strive to:
Honor tradition
Consider the science
Embrace Quality
Furthering Sustainability and Fair-Trade
Believe in the fundamental goodness of people
Build and maintain real, authentic connections with our growers and customers
After 20 years in business, we are proud to share what we have learned about our priorities and beliefs as a company. We believe that good health, endurance and cheer are bounties immeasurable by monetary means, and contribute to peace on the planet. It is our Mission to honor the cultures and sacred practices of those who have been aware of these herbs for centuries. It is because of the indigenous people's knowledge of plants and the way they documented them (in stories, songs, dance, and in their favorite recipes) that we are able to pass on to you these amazing botanicals. One of the most harmful things a company can do to a small farmer is to pressure them to use chemicals or short-sighted farming practices. We never pressure our growers to utilize chemicals to increase yield. In fact, we promote organic agriculture and collaborate with traditional farmers who specialize in organic methods.
Herbs America, Inc. is dedicated to providing the highest quality products, direct from the sourceTM. In our commitment to quality, we provide third-party testing to ensure the products we offer live up to our high standards. We follow the strict guidelines set forth by such agencies as FDA (cGMP), Oregon Tilth (Organic Certification)and the USDA. We do this not only to follow rules, but make it our mission to always push ourselves to deliver the highest quality products.
We want to offer our thanks for your continued support of our company, our products and our values. We are proud to stand behind the ethics this company was built upon 20 years ago. Feel for yourself, the power of the IncaTM!