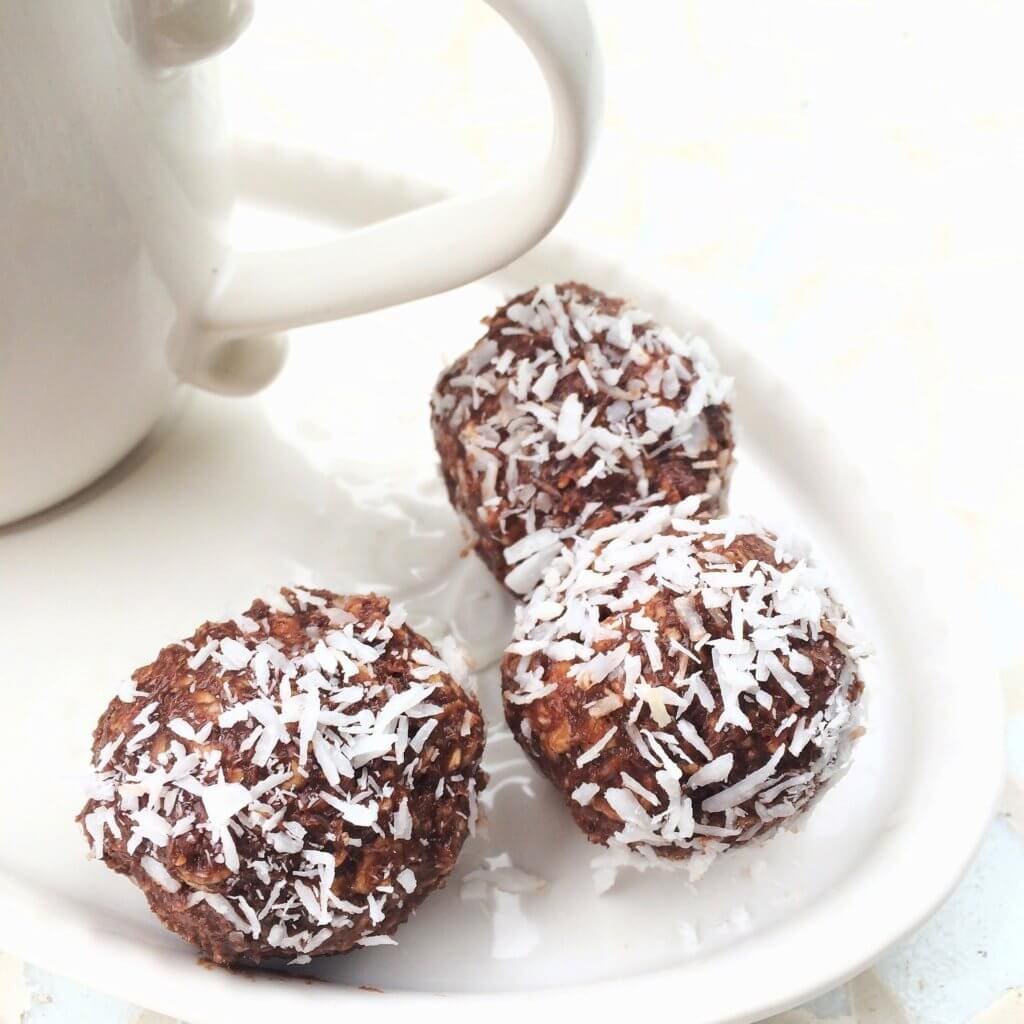 Yield: [12]
Ingredients
70% Dark Chocolate | 3 oz
Coconut Cream | 1/4 cup
Camu-Camu Powder | 1 Tbsp
Yacon Syrup | 2 Tbsp
Dried unsweetened coconut flakes | 3 oz
Directions
Melt the dark chocolate in a double boiler.
In a separate saucepan, warm up the coconut cream with the Camu-camu and Yacon. Heat until evenly combined, roughly 1 minute.
Combine the melted chocolate and the cream mixture until evenly incorporated. Refrigerate the mix until it becomes cool and hard. Roughly 30 minutes.
Using your hands, form 1-inch truffle balls and roll them in a coconut flakes. They can last up to one week in an airtight container in the refrigerator, but be sure to bring them to room temperature before serving.