One of the most popularly consumed herbal remedies of the southern Andes has a story of first discovery similar to they way coffee was first discovered in north Africa. A folk tale is told of a Chilean shepherd keenly observed his flock of sheep and noticed sheep grazing near boldo shrubs seemed healthier and suffered from fewer ailments. One can also assume that indigenous Mapuche and other people have used boldo for hundreds of years prior to Europeans arrival to the Andes. Today, consumers around the world seek leaves and bark of the boldo plant in the thousands of tons annually. A myriad of wellness treatments are accredited to boldo with high praise for its use in assisting digestion, easing occasional sleepless nights or mild aches.1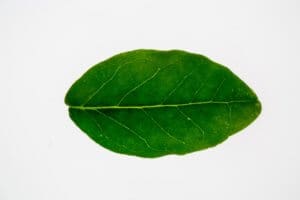 Peumus boldus is popularly known as "boldo-do-chile" or just "boldo."  It belongs to the Monimiaceae family.  The Monimiaceae family is very closely related to Lauraceae (both part of the order Laurales), the family containing herbs such as bay leaves, avocados and even cinnamon, .2 The tree itself is a small, slow-growing, evergreen shrub that grows to a height of 6 to 8 meters and produces berry-like fruit.  Boldo plants are dioecious plants requiring both male plants and female plants in an area for reproduction.  While it is native to Andean regions of Chile and Peru, it is also cultivated by Berbers in mountainous areas of Morocco, in Italy, Brazil, and North Africa.3
Most commonly, leaves of the boldo tree are used to make a pleasantly flavored tea and are reported to provide help for digestion and create a mildly sedative effect. Tons of this herb are sold widely in markets across South America. In Argentina, it is often used to flavor yerba mate—a very common beverage in the country.4 Boldo leaves have aromatic, lightly bitter flavor comparable to pine and lemon when brewed in tea. The leaves are used as a culinary herb to spike many savory dishes with fish, mushrooms, vegetables and as a component in sauces. In some local South American kitchens boldo leaves are also popular to wrap frying fish and meat. Boldo fruits, when dried, are used to make spicy condiments. Although not well known, boldo fruits, which appear between December and February, are very tasty, nutritious, small, green, edible spheres. Boldo's assertive flavor comes in part from the presence of a chemical called ascaridole, which is also present in the epazote plant. Very high doses can be toxic. We create our tinctures at a very specific low potency because many people are surprised at how fast boldo works on easing discomfort from a greasy meal or indigestion caused by fats. Please see precautions below.
One review of Peumus boldus in 2018 reported, "This high consumption can be explained mainly by the broad spectrum of pharmacological effects associated to this herb. "5 Scientists have mapped at least 17 alkaloids within boldo, with one alkaloid—boldine—responsible for much of the biological activity of the plant.  Studies have found boldine to increase the production of biles and secretion of gastric juices to protect and improve the function the digestive system, and other functions.  Other studies have demonstrated boldine's effectiveness as a wellness herb.6
It's Easy to Add Boldo to Your Daily Regimen
Shop our online store today to try boldo as a liquid extract or in whole-leaf form. Our liquid extract is made from 100% pure boldo leaves with organic alcohol and distilled water.  Simply add 10 to 15 drops in your water as needed, or once or twice a day to begin to enjoy the benefits of this botanical.
Use whole leaves to brew a cup of herbal tea by boiling adding 8 ounces of boiling water to a cup containing one to two tablespoons of dried, crushed boldo leaves.  After steeping for 5 to 15 minutes, the dried leaves should be strained prior to drinking.
Safety/Precautions:
Avoid ingestion during pregnancy and lactation.
Avoid in small children.
We recommend that products containing boldo leaf should not be ingested for more than 7 days at a time.
This is a very strong herb and has a fast action on digestion. We craft our boldo extracts at a purposefully low dosage level because many people are surprised at how fast the effects can be felt. Please consult consumer information on this and other herbs you intend to use.
Learn more and save more!
Stay up-to-date on the latest specials, news, and information from Herbs America.  Sign up to receive our newsletter and receive 15% off your first order!  CLICK HERE to get started!
---