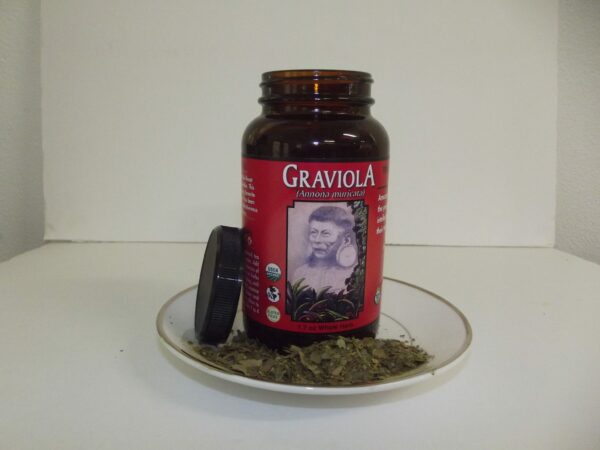 Organic Graviola Loose Leaf Tea
$20.99
Description
Graviola is a small, upright evergreen tree with large, glossy, dark green leaves. It produces a large, edible fruit that is yellow-green in color, and has white flesh inside. Graviola is indigenous to most of the warmest tropical areas in South and North America, including the Amazon.
Graviola has a long, rich history of indigenous use as an herbal medicine. Each part, including the bark, leaves, roots, fruit, and fruit seeds hold different therapeutic properties. Traditionally the fruit and crushed seeds have been used to help ensure a healthy immune system. The bark, leaves and roots have been used for healthy liver support.
The chemical components of Graviola have been a focus of research for the last 75 years. Most of the research focuses on a component called Annonaceous acetogenins, which is only found in the Annonaceae family (to which Graviola belongs). These chemicals have been researched and documented to assist in maintaining healthy immune function.