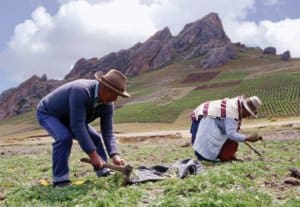 The History of Herbs America spans over the course of nearly 20 years, Herbs America's founders have used USDA agriculture and agroforestry permits to develop more than 400 rare fruits and new superfoods for introduction into the farming sector and natural foods market.
To accomplish this, Herbs America works directly with botanists, tribal leaders, universities, and laboratories to cultivate and research traditional botanical which are found to be beneficial for both humans and the land.
Our goal is to bring equability and support indigenous populations in their efforts of preserving culture and environment while at the same time supporting small farming operations and agrarian economies in developing nations. The history of Herbs America is the constant support to not only the herbs and plants that grow from the land but the people as well.
We have established ourselves in the beautiful and fascinating country of Peru in 2 general regions: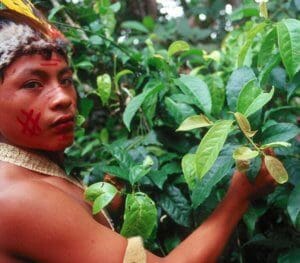 In the Andean highlands, where we have partnered with a group of traditional master-growers, who practice chemical-free maca growing, harvesting, sorting and drying. We are
excited to share our Maca Magic® product line with you.
In the steamy jungles of the Amazon, we work with tribal elders, shamans, and plant experts to bring you our exclusive Amazon TherapeuticsTM product line.